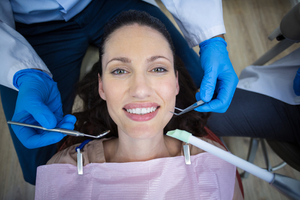 You may hear of different types of dentistry and wonder what the differences are. Two common types of dentistry are cosmetic dentistry and restorative dentistry. Though certain procedures will fall into one or the other category, there is often some overlap between the two. Let's take a look.
Restorative Dentistry
According to Colgate.com, restorative dentistry involves the diagnosis, prevention and treatment of oral diseases. This can cover everything from a general check-up to major dental work, including work on teeth that are decayed, cracked, chipped, discolored or missing. Restorative dentistry helps maintain the structure and health of the mouth and teeth. Some procedures that fall into this category are fillings, crowns, and implants. These procedures help keep the mouth, gums and teeth healthy or fix an existing problem.
Cosmetic Dentistry
On the other hand, cosmetic dentistry is a method of oral care that focuses on improving and enhancing the aesthetic appearance of the teeth, mouth and smile. Often, cosmetic procedures are elective to make the mouth and smile look better, but other times, restorative benefits are also incorporated. Common cosmetic procedures include inlays and onlays, composite bonding, veneers, whitening and dental implants.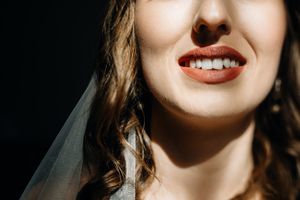 What About Dental Implants?
Dental implants can be considered both a cosmetic and restorative procedure. One of the greatest benefits of dental implants is that they preserve the integrity of your mouth and jaw, and they also look like natural teeth. Dental implants are restorative because the new implant takes the place of a damaged or missing tooth, which keeps surrounding teeth from shifting and prevents jawbone loss. A dental implant also provides the patient with a tooth that acts just as a natural tooth with very little additional care required.
Some may say that dental implants are primarily a cosmetic procedure, though the restorative benefits are clear. On the cosmetic side, a patient may opt for dental implants to improve their smile because dental implants look as good and as natural as any other tooth. Your dentist should be able to match the shade and shape of the replacement tooth to your other teeth. Once the procedure is completed, no one should be able to tell the difference between a dental implant and a natural tooth.
If you are considering any cosmetic or restorative procedures, especially dental implants, please call us at Watkin Dental Associates. We're experts in cosmetic and restorative procedures, including dental implants. We would love to help make your smile the best it can be!