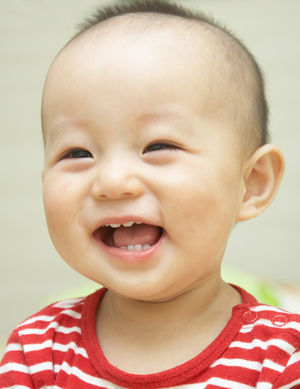 When you are raising kids, you have to continually instill habits in them that will set the stage for a long, healthy, happy life. This includes good oral hygiene, everything from brushing teeth properly to making healthy food choices.
Mouthhealthy.org shares some helpful tips for helping your kids begin a lifetime of good dental care:
Model good brushing technique. Brush your teeth together, open and close together, apply toothpaste and brush for the same amount of time together. Kids like to do what their parents do, and this can start at a very young age. Establish a routine of brushing, morning and night, to show them this is a lifelong habit. Dentists recommend brushing for at least two minutes twice a day. Some parents like to set a timer, play a song or use a toothbrush that has a built-in timer.
Provide healthy foods and drinks. Kids dental care goes far beyond brushing teeth. Provide healthy snacks and drinks, stay away from the overly sugary ones, like candy and soda, and make sure they brush after eating sticky foods. Establishing good eating and drinking habits will help them keep it up when they leave your house. Also, make sure they brush after a late night snack.
"Play detective." Don't just ask if they've brushed their teeth. If you get the vibe they haven't, or just want to check, take a look to see if their toothbrushes are wet or smell their breath to see if you can smell the toothpaste.
Visit the dentist. It is important to take your child to the dentist before their first birthday. Not only is this vital from a dental standpoint, but it also establishes and familiarizes your child with a dentist. With gentle family dentistry, this does not have to be a stressful event.
Seal the teeth. Many dentists now will want to place sealants on the chewing surfaces of children's teeth. This can prevent decay later on which can lead to cavities, root canals or even dental implants down the road.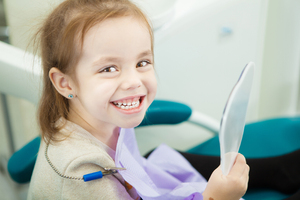 Know that healthy kid teeth lead to healthy adult teeth. Establishing routines and habits at a young age leads to healthy adult habits and routines. If your child has brushed his teeth every night before bed for 18 years, he will be more likely to do so when he heads off to college. If you've always taken your daughter to twice-yearly dental appointments, she'll be more likely to take herself as an adult.
Also, know that cavities and other dental issues can happen no matter what you do. However, if you have established a habit of regular dental visits, problems can be caught and treated in the early stages. You work hard to teach your children a lot of lifetime habits, make sure good dental care is one of these.
If you have any questions or are looking for a dental professional for you or your child, please contact us at Watkin Dental Associates. We are here for you!